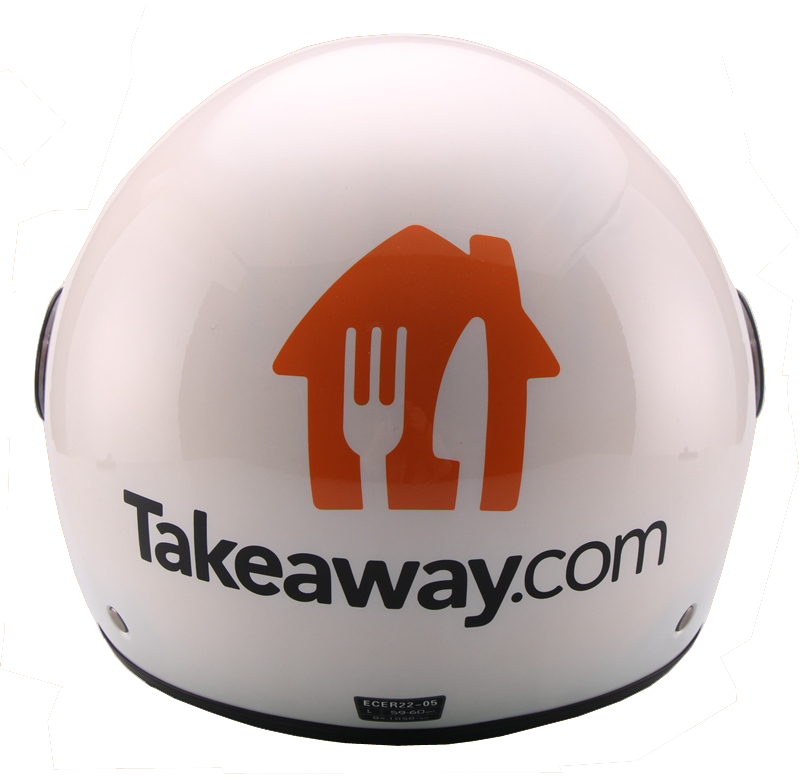 Vito private label helmets
You would like to have your own private label helmet with company name and logo? Vito Helmets offers the possibility to create your own brand name helmet.
Why choose for a private label?
In recent years, we have met the needs of various companies to own a private label helmet . We have developed helmets for online food delivery marketplace; Thuisbezorgd.nl, internationally known as Takeaway.com NV, largest pizza seller worldwide; Domino's Pizza, Dutch scooter retailer; eeeeFUN and more. With a private label helmet from Vito you can distinguish yourself from the competition. Whether it concerns the purchase of helmets for the delivery industry or for another business, Vito is happy to increase your brand awareness even more.
How does it work?
It is possible to design your own helmet and have it produced by us. We take care of all your work thanks to our experience. Together we ensure that it will lead to the desired result.
How about the conditions?
A number of conditions apply purchasing your own private label helmet. There is a minimum purchase based on the desired design and prices depend on the type and number of helmets. Different prices apply to our jet, full-face or flip up helmets. The minimum purchase is around 250 helmets.
Scooter sharing companies
Next to delivery companies we have also delivered helmets for scooter sharing companies. A well-known example of such a company is Emmy sharing and Eddy-sharing. For this German company we have provided a new jet helmet line with business print logo.
More information?
Interested in starting your own private label? Please contact us, without obligation, by filling in the
contact form
. Also for specific wishes regarding the design or customized packaging, please feel free to ask.
---